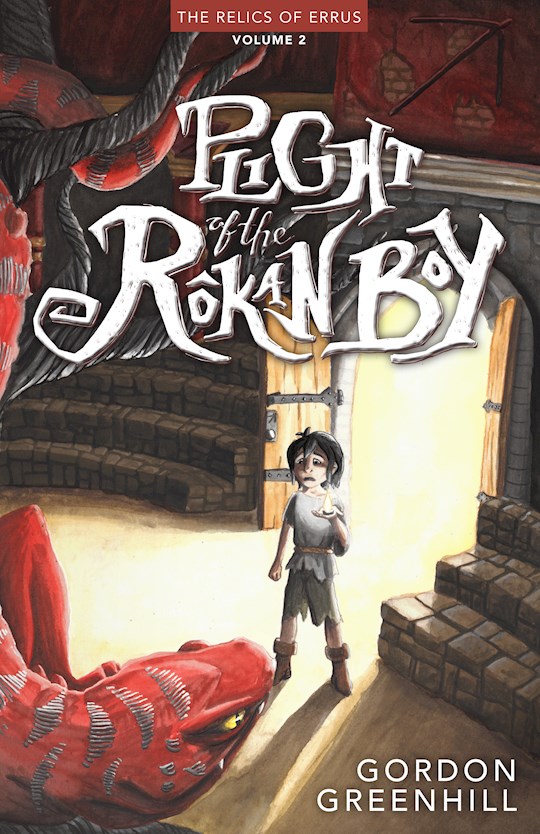 Plight of the Rokan Boy-Relics of Errus (Book 2)
$14.99
Plight of the Rokan Boy-Relics of Errus (Book 2)
:
Relics of Errus, Volume 2
Available & In-Stock
Condition: Brand New
Secure Checkout Process
Free Shipping On Orders Over $35.00
*Deliveries may be delayed due to COVID-19.. Learn More
Plight of the Rokan Boy-Relics of Errus (Book 2)
:
Relics of Errus, Volume 2
by: Gordon Greenhill
Product Description
Romul is a homeless orphan from the mountains on a quest to find out who he is. His only clue is a small triangular relic from his long lost mother. This "firebrand" is his prize possession—unique in all the world. Except he's just run into three sisters who have one just like it! Falling in with the Hoover sisters, the Rokan boy is now part of something bigger…whether he wants to be or not. In...
Show More
Product Specifics
Item ID

760992

# of Pages

320

Format

Trade Paper

Date Published

May. 25th, 2021

ISBN-10

0999679538

ISBN-13

9780999679531

Language

ENG
Only logged in customers who have purchased this product may leave a review.