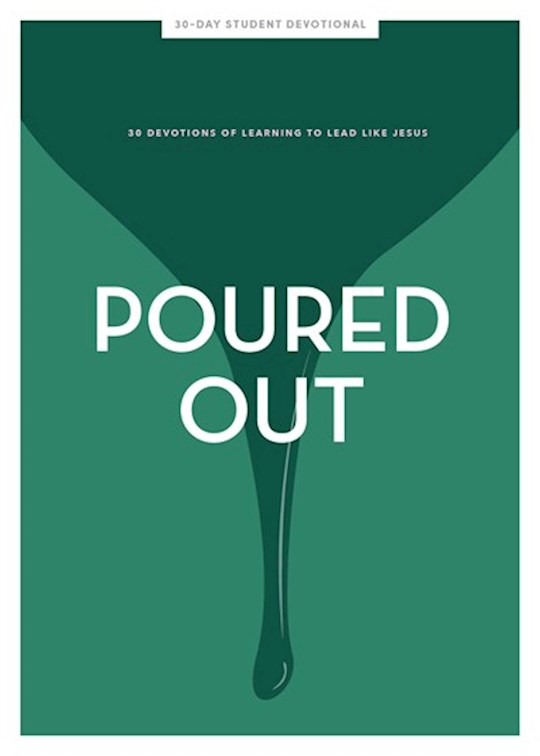 Poured Out Teen Girls' Devotional (Lifeway Student Devotions)
$8.99
Poured Out Teen Girls' Devotional (Lifeway Student Devotions)
:
30 Days Of Learning To Lead Like Jesus
Available & In-Stock
Condition: Brand New
Secure Checkout Process
Free Shipping On Orders Over $35.00
*Deliveries may be delayed due to COVID-19.. Learn More
Poured Out Teen Girls' Devotional (Lifeway Student Devotions)
:
30 Days Of Learning To Lead Like Jesus
by: Students Lifeway
Product Description
"But the fruit of the Spirit is love, joy, peace, patience, kindness, goodness, faithfulness, gentleness, and self-control. " Galatians 5:22-23 In this 12-volume series of 30-day devotionals, students will gain a deeper biblical understanding of Galatians 5:22-23 and be challenged to live out the fruit of the Spirit within today's cultural context. Students will learn to Discover God's Word, Delight in the Lord, and Display God's work in their lives. Discover: What does this teach me...
Show More
Product Specifics
Item ID

760447

Format

Trade Paper

Date Published

Sep. 1st, 2021

ISBN-10

1087744415

ISBN-13

9781087744414

Publisher

Lifeway Church Resources ~

Language

ENG
Only logged in customers who have purchased this product may leave a review.