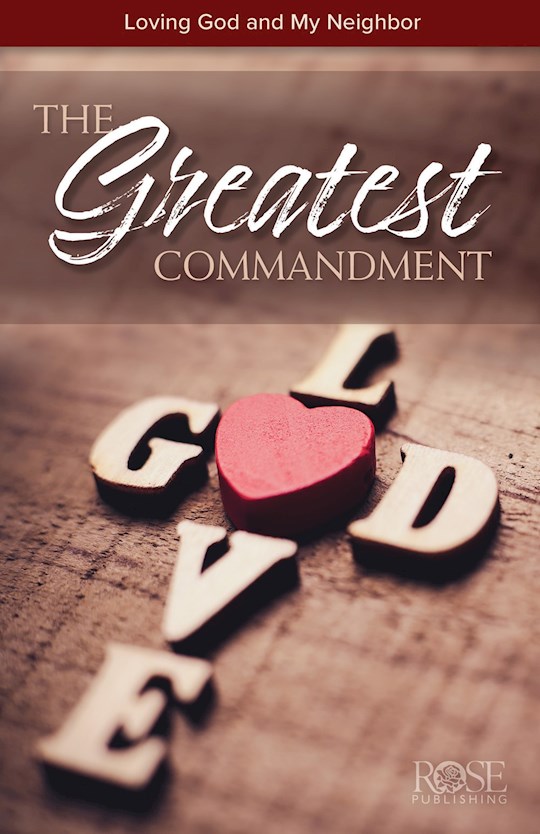 The Greatest Commandment Pamphlet (Single) (Oct)
$3.99
The Greatest Commandment Pamphlet (Single) (Oct)
:
Loving God And My Neighbor
by: Publishing Rose
Not Yet Published
Available On: Oct 1st, 2021
*Deliveries may be delayed due to COVID-19.. Learn More
The Greatest Commandment Pamphlet (Single) (Oct)
:
Loving God And My Neighbor
by: Publishing Rose
Product Description
Gain fresh insight with charts, clear summaries, reflection questions, and practical applications for Jesus'' greatest commandment that turned the religious legalism of his day upside down. You likely know the greatest commandment, but do you know what it meant in Jesus'' time, in context of historical and cultural backgrounds? This easy-to-read pamphlet explains all the need-to-know details and key facts at a glance! Learn: Jesus'' definition of love for your neighbor The historical context of Jewish religious...
Show More
Product Specifics
Item ID

759579

# of Pages

14

Format

Tract

Date Published

Oct. 1st, 2021

ISBN-10

162862986X

ISBN-13

9781628629866

Publisher

Rose Publishing

Language

ENG
Only logged in customers who have purchased this product may leave a review.